About the Author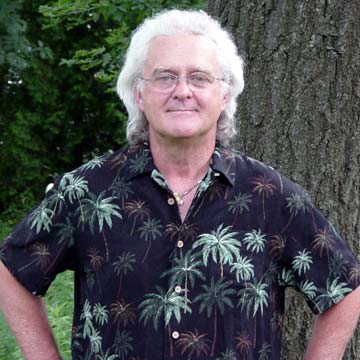 Jack Allis is an author and spiritual teacher, who practices what he preaches, living a life that embodies the messages he transmits in his books and DVD's.  His latest creation is a DVD, entitled Creating the New World in Times of Paradigm Shift.  This is based on his most recent book, a novel, entitled Blue Sun, Red Sun – A Tale of Ancient Prophesy Unfolding in the Modern World.  This is a metaphysical Thriller based on the story from Hopi Prophesy of the coming of the Blue Star Kachina and the Red Star Kachina, celestial and spiritual events that foretold the coming of the time of paradigm shift, the end of the world as we know it, and the opportunity to create a new world from its ashes.  Jack's personal life mirrors this.  In December 2012 he took a hiatus from his writing and public appearances, and moved to the remote mountains north of sacred Mount Shasta, where he lives off the grid, with spring water and solar power, and in harmony with nature, preparing as much as possible, both practically and spiritually, for the monumental paradigm shifts that are still to come.  Now he is back, sharing this epic story about how we, humanity, can reassume our responsibility as caretakers of Mother Earth and play our part in creating a new world.
His previous three books and two DVD's dealt with 2012 and the shift and how to take the necessary spiritual action to be able to flow with the transformative energies of these unprecedented times.  Two other themes are recurrent in Jack's work and essential to understanding the truth about our world.  One is the extraterrestrial presence and the fact that ET's have tinkered in human affairs for hundreds of thousands of years.  The other is the conspiracy in which a small elite group of humans or beings have ruled the world from behind the scenes through deceit and manipulation for millennia and created the illusion that people are free, when in fact they are slaves.  Yet, it means nothing to know these things without knowing how we can get ourselves out of this mess, both individually and collectively.  This is the focus of all of Jack's work.  He also shows people how to take spiritual action in their lives through the use of ceremony.  This includes prayer, fire ceremonies, drumming and music, and singing and chanting.  Get in the loop now by subscribing to his popular monthly newsletter, or check out his books, DVD's, videos, photos, audios and articles at www.jackallis.com.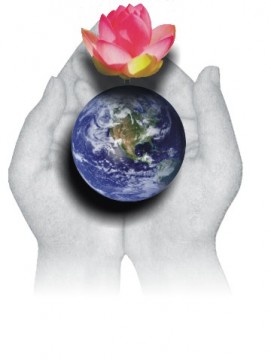 Jack also works with individuals and groups, teaching how to overcome the obstacles we face in life, and how to transform ourselves with our higher consciousness and spirituality.  If you're too far away to meet in person, he does this by telephone or email.
Jack's formal education consists of earning a California Marriage & Family Therapy License in 1989 and a Masters Degree in Clinical Psychology from Antioch University in Santa Barbara, California in 1987.  He was in private practice in cognitive psychotherapy (mind/body) in Santa Barbara and Ventura from 1989 until 2001, when he moved to Wisconsin.
A true Renaissance man, Jack has dedicated the last forty years of his life to seeking out diverse and non-traditional knowledge, which touch virtually every area of life, including holistic health, philosophy and spirituality.  On his journey, Jack has acquired in-depth knowledge of Taoism and the philosophies and spiritual teachings of the Far East, meditation and martial arts techniques from a variety of cultures, the philosophical and spiritual teachings of shamans and indigenous spiritual cultures spanning the globe, both past and present, the revolutionary discoveries of quantum physics, organic gardening and farming, astrology, the philosophy of Objectivism, sovereignty and our vanishing freedoms, alternative theories of money, economics and history, and a variety of esoteric teachings.
To Contact Jack Allis
By telephone in Mount Shasta, CA (Pacific Time):
Best phone number (530) 905-2944
By Regular Mail:
18100 Ager Beswick Rd
Montague CA 96064-9427